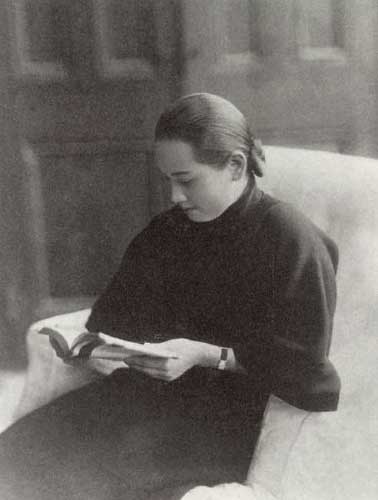 You can also learn more by visiting:

  "The aim of the Foundation is to carry forward the spirit of love for children and concern for their healthy growth in body and mind which she displayed during her life-time and to contribute to the cause of children's culture, education, scientific knowledge and welfare, and to help promote the unification of China, the safeguarding of world peace and friendship among nations."

Soong Ching-ling (1890-1981) was a prominent figure in the Chinese Communist government. She served as a vice chairman in the government from 1949 to 1975. Soong Ching-ling served as head of a national woman's organization and of the Sino-Soviet Friendship Association after the Communist victory in China. She was awarded the 1951 Stalin Peace Prize.

Soong Ching-ling was also known as Madame Sun Yat-sen. She was the second wife of Sun Yat-sen, the founder of the Chinese Republic (see Sun Yat-sen). She worked with him in Japan and later married him there. After his death in 1925, Soong Ching-ling rose to a high position in the Chinese government. When Chiang Kai-shek, the president of the Chinese Nationalist government, broke with the Chinese Communists in 1927, she left China and lived in Moscow (see Chiang Kai-shek). She remained in exile until Communist leaders joined the Kuomintang, the Nationalist Party, in a common front against the Japanese forces that invaded China in 1937.

Soong Ching-ling, the daughter of Charles Jones Soong, was born in Kunshan, Jiangsu. She attended high school in Shanghai and graduated from Wesleyan College in Macon, Ga.
Immanuel C. Y. Hsu, "Soong Ching-ling," Discovery Channel School, original content provided by World Book Online, http://www.discoveryschool.com/homeworkhelp/

worldbook/atozhistory/s/520160.html, June 16, 2001.

This page was last updated on: June 1, 2007
Madame Sun Yat-sen (Ching-ling Soong)

http://www.Maoming.homestead.com

Created and maintained by Ashley, mom to Mao Xiao Chai
(C) 2005 Photos and Content